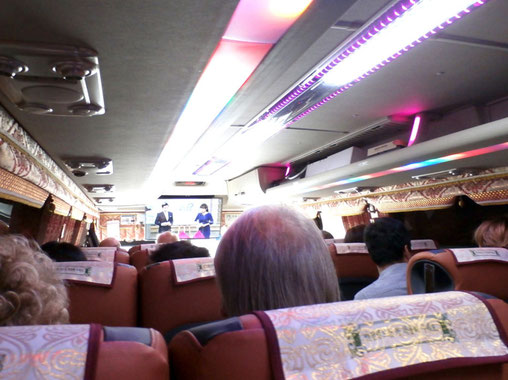 Friday the 2nd saw us all loaded into luxurious coaches, complete with brocade curtains, a flat-screen television and disco lights. We were on the road early to visit the Presidential Villa in Cheongnamdae.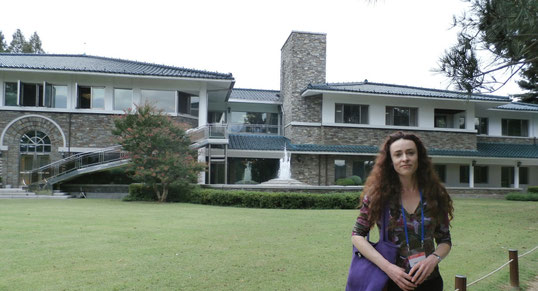 The Villa, built in 1983, was summer home to a number of South Korean presidents. Since 2003 it has been open for the public to visit. The mansion and grounds are displayed as they were during the presidents' tenure, providing a window into the personal aspects of administrative life in the 1990s.
Afterwards, we were taken on a tour of the more formal aspects of presidency and government with a visit to the Presidential Archives in Seongnam. The huge, modern Archives building is filled with educational displays related to the history of the South Korean presidential regime. Among its features were the president's car, the presidential meeting room and a museum of gifts that have been given to Korean presidents by other world leaders.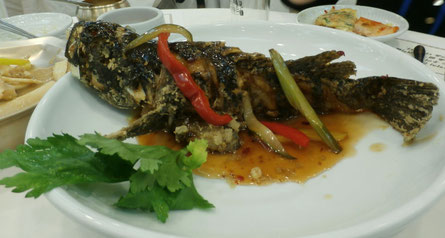 After our long day we were treated a banquet with the deputy mayor of Cheonjgu at a traditional Korean restaurant. As dish after dish (after dish) arrived at our table we experienced the varied, spicy, subtle, and not-so-subtle 'gastronomic attack' that is Korean food. Some of our encounters included kimchi (fermented, spicy cabbage), grilled fish, dressed tofu, beef bone soup, and Maggkoli—a fermented rice wine capable of blowing your head off!
Soren and I retired to our room, exhausted but anxious to go over our notes for the following day. On Saturday were to represent The Melbourne Museum of Printing by presenting a talk to the sixty other delegates, government representatives and the media at the inaugural meeting of the International Association of Printing Museums.
R.I. Sutton.