I've spent the last few months feeling exhausted after long, consecutive hours over the press and by being in the car driving to and from Melbourne. It has brought me to a difficult decision: to find a printing studio closer to home. The Melbourne Museum of Printing has kindly offered their ongoing support throughout the project, so I am very grateful and feel well-prepared for the next stage.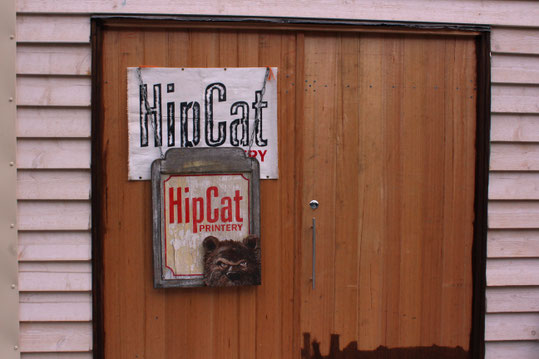 I was fortunate to come across HipCat Printery at the Lost Trades Fair in Kyneton earlier this year. HipCat, founded in 2013, has recently found a new home, just outside of Trentham in Newbury.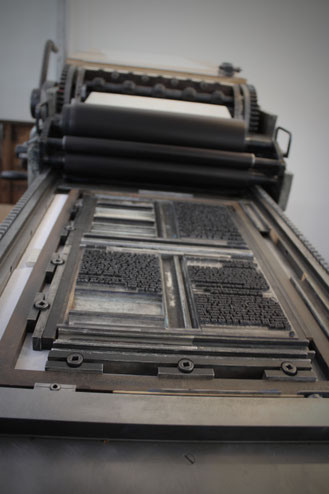 HipCat is run by Artist Print Maker, Lawrence Finn, who has been involved in printmaking since he was sixteen years old. Lawrence is the perfect person to help me with the project; he specialises in creating artists' books and prints, as well as teaching printmaking, bookmaking, engraving, linoblock and etching. He also has a beautiful, German precision-engineered flatbed press for me to use named 'Peta'; Peta is an Asbern press.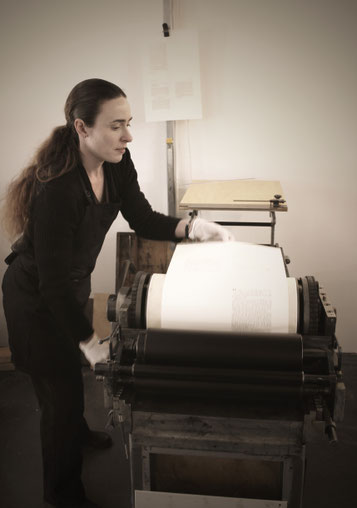 Aside from the skill, talent and experience that he brings to his printery, Lawrence is passionate about creative collaboration and hopes to create, in his new studio, 'an artist access printery, to teach people how to produce the work that they want to produce, so that they can say what they need to say.'
I feel that The Harebrained Press Project is in good hands as it moves into this new phase.
R.I. Sutton.
If you'd like to check out HipCat's Patreon site, see here: