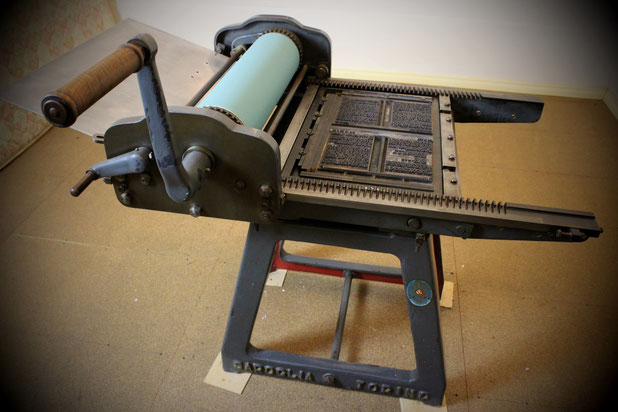 During a recent foray into the wonderful world of online shopping I was excited to stumble upon something as rare as the emissions from the proverbial rocking horse: what looked to be an affordable printing press! Better still, it seemed that the old jalopy in the photo might actually be suited to my book project. And so, with restrained hopes, me and my partner Kain made the trip down to Bentleigh East in Melbourne to check the out the wares at a printing business that was having a clearing sale.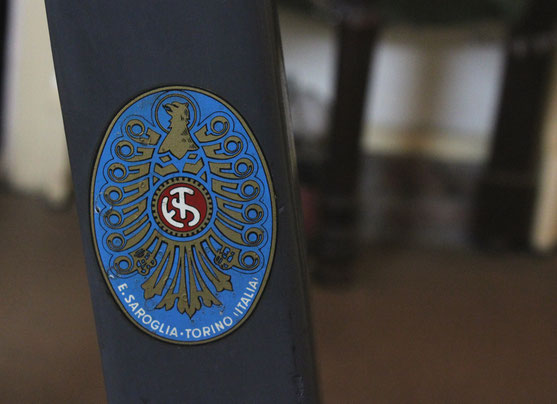 What we found there is this little gem: a press called a Saroglia, made in Torino, Italy. Rinaldo, as I've christened him, is a flatbed cylinder proofing press. After consulting my trusty tape measure and checking that his construction and mechanism were sound, I decided I wasn't going anywhere without him. This was easier said than done, since Rinaldo weighs close to two hundred kilos. Luckily, Italian engineers think of everything, so after scrounging together a few spanners, Kain had him pulled apart. With a little help we wrestled Rinaldo into the boot of our trusty Toyota Carola, which rode low back over the Westgate and home.
How many artists does it take to maneuver an impossibly heavy printing press into a spare room? Not many—as long as they're determined and have a hard rubbish office chair at their disposal (the old kind, with a metal frame and solid castors). Kain and I made what should've been a four-person job into an operation that would've made MacGyver envious (and a generation of Italian printers turn in their graves).
Rinaldo's origins are a bit of a mystery as there's not a lot of information about Saroglias online. We think he might have been made in the 1960s to check large print jobs before they went to press. There isn't a power plug to be found on him, so how does he work? His operation comes down to cogs, cranks and elbow grease. This means I'll need to change the printing technique I've been using so far, having had the luxury of an automatic inking system. That's right folks: from now on I'll be going Medieval and inking my type by hand! Luckily, I've found an experienced engineer in Adelaide to custom a roller for me so I'll get the best inking possible.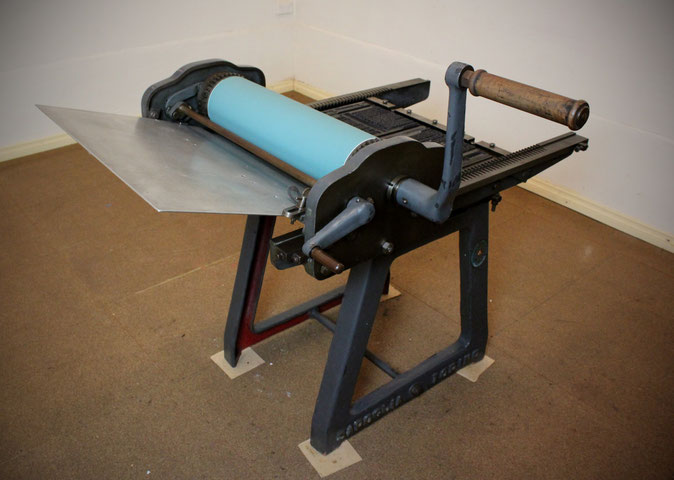 We spent three days scrubbing Rinaldo's gears with a toothbrush, rubbing him back with steel wool and oil, and rolling around on the floor with micrometers and spanners, calibrating his printing bed. Now he's ready to go. I will be too, as soon as my new roller comes through the post. Watch this space!