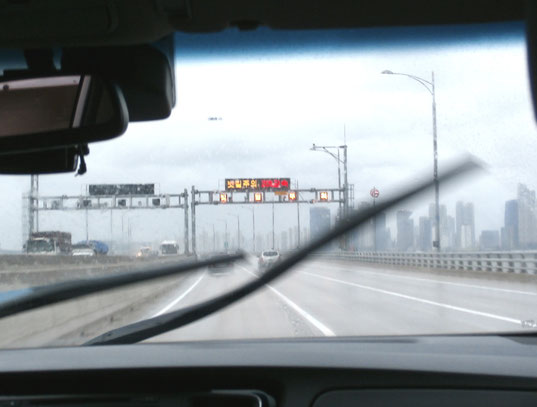 On 30th August, 2016, Soren and I began the twelve hour flight from Melbourne to Incheon airport in Seoul. Here we were welcomed by the Jikji Organising Committee, who directed us to our taxi for the last leg of the journey. It was a surreal two-and-a-half-hour road trip in our jet-lagged state, rushing along the freeway in the drizzling rain, through towering, alien cities. Our destination was the grandiose Hotel Ramada Plaza in Cheongju, the capital and largest city of the North Chungcheong Province.
Inauguration of the Jikji International Festival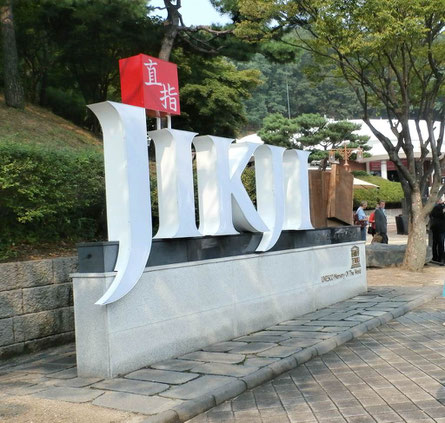 On Thursday September 1st, Soren and I met the sixty other delegates, representatives of printing museums from around the world. Together we set out for the first destination on our program: a visit to Cheongju's Early Printing Museum. It was on this site in 1377 that Buddhist monks printed the Jikji, the world's oldest extant book produced with movable metal type.
Guided by the museum's head curator, Dr Jeong-Ha Hwang, and the director, Heung-Sik Shin, we were given a tour through Korea's printing history, past displays of engraved stones, bowls and seals; woodblocks used to print Buddhist Sutras; ancient printed documents; and, of course, displays dedicated to the Jikji, including clay moulds and life-sized wax model monks replicating various steps in its creation.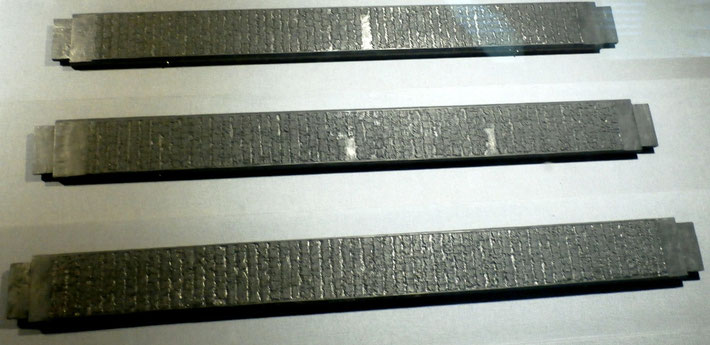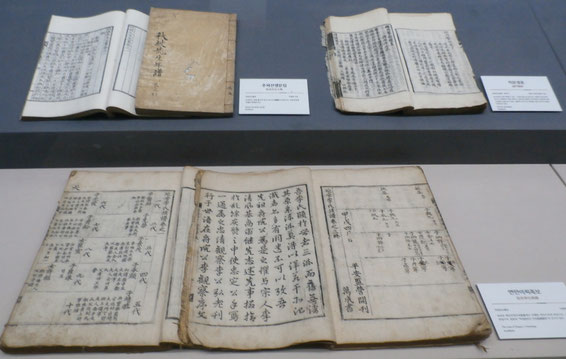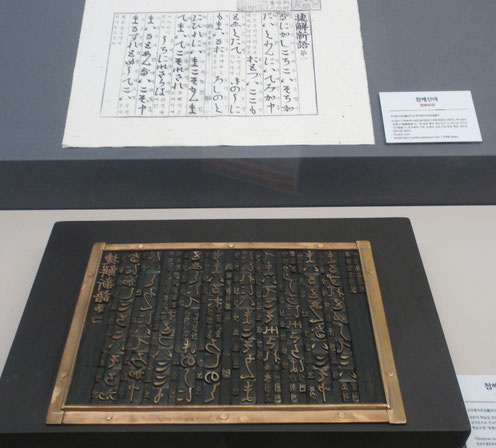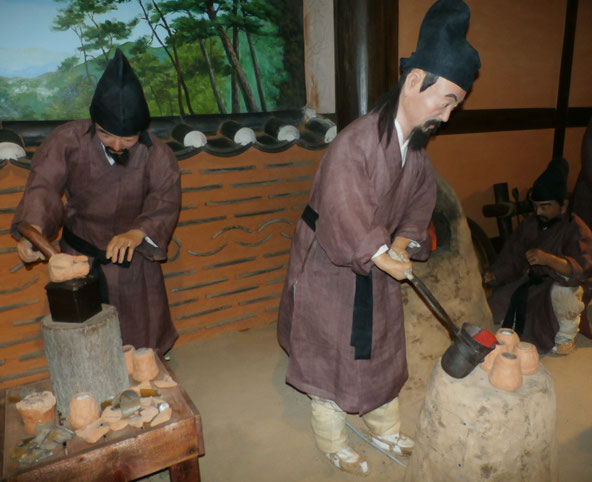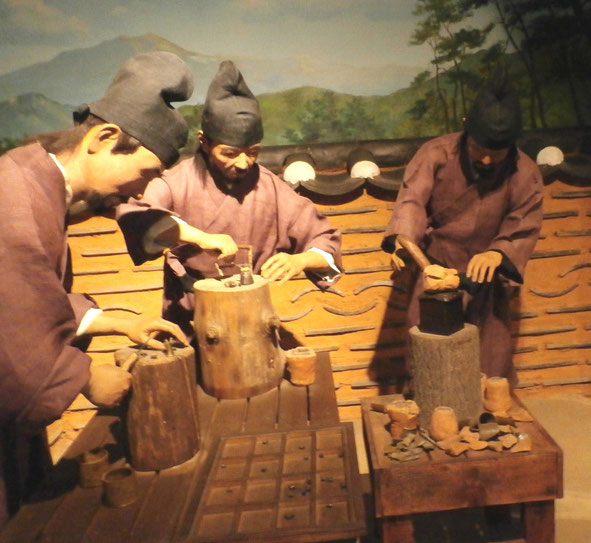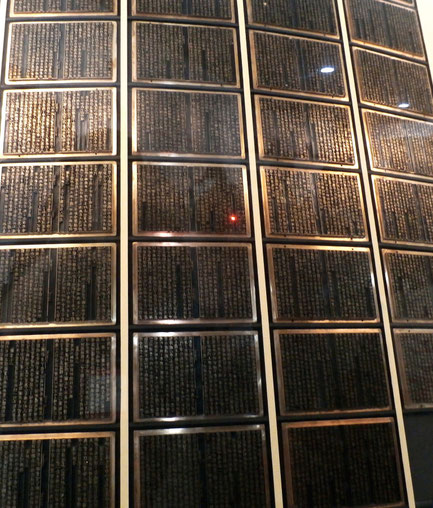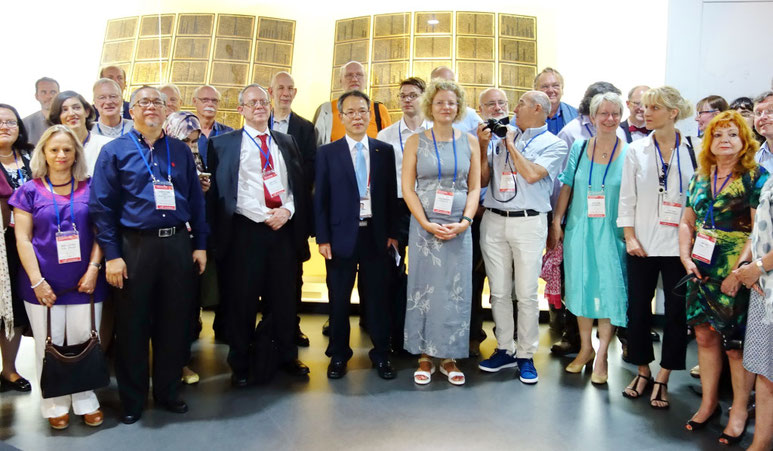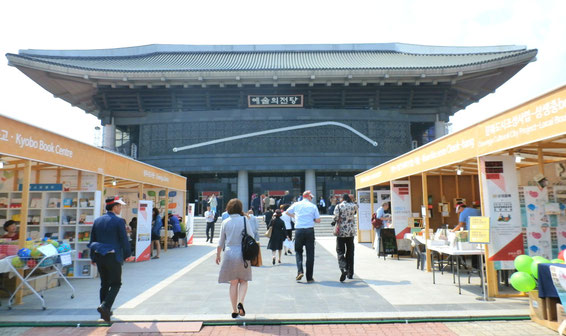 After taking in the museum's amazing exhibits we were escorted to the Cheongju Arts Center. Many of the displays for the festival were located on its grounds, including book, 3D printing and paper making stalls as well as interactive displays for children.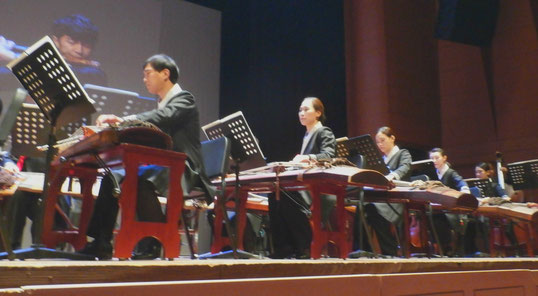 We entered the Arts Center for the official opening of the Jikji International Festival. From front row seats we were treated to a performance by a traditional Korean orchestra and violin virtuoso.
The inauguration ceremony involved a welcome from the city councilors and the award ceremony of the Unesco/Jikji Memory of the World prize for 2016. The purpose of the prize is to commemorate the Jikji and to reward efforts by organisations that contribute to the preservation and dissemination of documentary heritage to the world. In 2016 it was awarded to the Iberarchivos Programme for the Development of Ibero-Ameran Archives.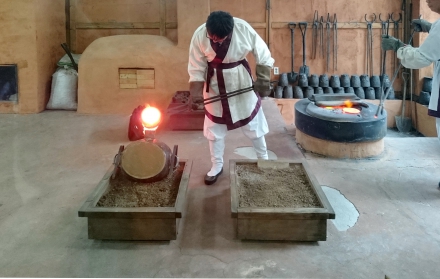 After the countdown and opening of the festival we were able to wander the sites within proximity of the Arts Center. The highlight for me was a demonstration of traditional type casting (the method used for the Jikji) in the working foundry.
If you would like to see a video of the sorts being removed from the sand mould, please see video posted on April 15th at:
www.facebook.com/Harebrainedpressproject/